Hulu description:
When four young wizards from the most destructive guild in Fiore team up to take jobs, they forge a bond more powerful than any magic and grow stronger with every mission. Whatever you do, don't mess with these friends or you'll get burned!
——————
For shonen fans, Fairy Tail is a fun tale (pun intended) of adventure and magic, following four different, but likeable characters. The series can be a bit long and drag at times (not as bad as Bleach, Naruto, or One Piece), but is definitely worth a watch.
You can watch the series on Hulu.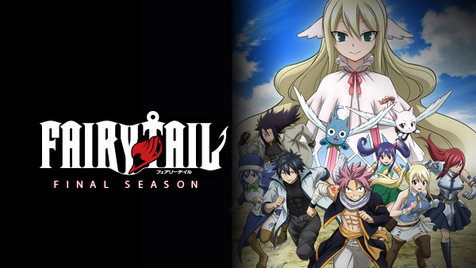 (image from hulu.com)