Hulu Description:
Rin, along with his twin brother Yukio Okumura are raised by an eminent priest, Shiro Fujimoto, but one day Rin discovers that their biological father is actually Satan! As the border between "Assiah" (the human world) and "Gehenna" (demon's world) is intruded upon by evils, Rin vows to become the ultimate exorcist to defeat his own father, Satan. To hone his raw skills, Rin enters True Cross Academy to train with other exorcist candidates.
———————–
Blue Exorcist is an entertaining shonen, which takes a tired-and-true plotline (boarding high school story) and gives it a new twist. The characters are fun and the mythology is awesome, though borderline ridiculous at times. The ending is kind of open-ended, but the show is entertaining none the less.
You can watch it on Hulu or Crunchroll.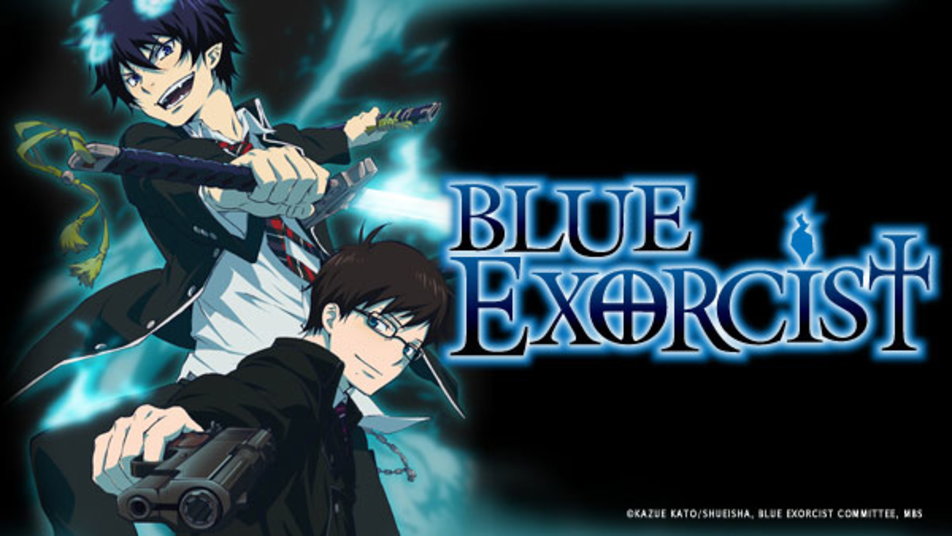 Image from Hulu.com